Click below to learn more about our extensive stucco, plastering, and other services!
We also do:
Decorative Interior Plastering & Cornices

Acrylic & Cementitious Colors & Finishes

Lathing

Dryrot & Plaster Repair

Shearwall Installation

Typar / Tyvek / Permeable Membranes
New Service: One Day Patching
Are you on a tight deadline or do you absolutely need your property repaired ASAP? We have the answer. One Stop Plastering now has vans equipped with everything our experts need to lay down a lath, brown and finish coat that will be ready for paint in just one day. Take a look at an example below.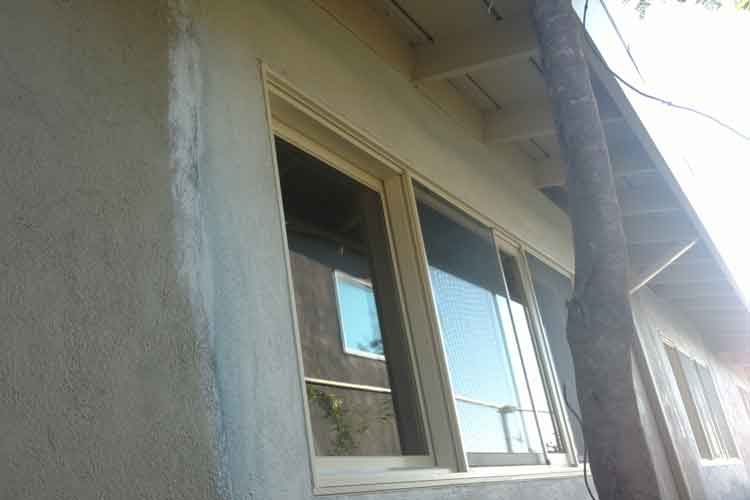 Why Hire Us?
Licensed General Contractor
Certified EIFS Installers
Competitive Bids
Superior Work
25+ years of experience
We never cut corners
Clean and efficient
Large service area
We do stucco and plastering contractor work in Marin County, San Francisco, Oakland, Berkeley, Alameda County, Kensington, El Cerrito, Richmond, Pinole and surrounding areas.
CA Lic. # 973914 • Bonded & Insured
We take pride in making our customers happy. How can we serve you?
Please call or contact us and we'll get back to you within 2 hours. Our crews take pride in keeping the jobsite clean. We have an excellent guarantee for materials and labor on all our jobs.
Contact us for any stucco or plastering job, residential or commercial in Oakland, Marin, San Francisco, the East Bay, Sonoma, Napa, Santa Rosa and the surrounding area. We look forward to serving you on your next stucco or plastering job.
We are stucco and plaster experts that can handle all residential and commercial jobs!
No job too small—call today! We do a lot of Patching!!
We send out monthly newsletters about new updates and jobs.  Please subscribe below!
2020 Best of San Rafael in Stucco
We're excited to announce that we've been awarded the 2020 Best of San Rafael in the Stucco category! We want to say thank you to our customers, partners, colleagues, employees, and the San Rafael Award Program – without all of you, it would not have been possible.
We're looking forward to continuing to meet this high bar of quality and keep making San Rafael the best place to "live, work, and play"! We're honored to keep serving this fantastic community with the best plaster and stucco services we can.