Stucco and Plastering is what we do
We are professionals who know how to run a job well.
One Stop Plastering brings over 60 years of contractor experience in the construction industry to every residential and commercial stucco and plastering job we do. We get the big picture and pay very close attention to details.
We offer very competitive, on-time bids.
We arrive at jobs on time.
We are meticulous about keeping the site clean.
We know the job flow cold and can troubleshoot any part of a project.
We offer excellent pricing on scaffolding, typically 50% off regular costs. We set up scaffolding early so you can use it for windows, and leave it up late for trim, downspouts and gutters.
We're far better at waterproofing and windows than other contractors, and use top-quality self-sealing FortiFlash.
We use products that help you get the job done faster and better—BMI, for example—which allows you to scratch and brown at the same time.
We match existing stucco or plaster finishes and make sure any retaining walls match the house.
We help the customer visualize the final product with sample boards to illustrate our interior and exterior stucco or plaster finishes
We stake our reputation on your satisfaction.
Payments Made Easy
We now accept Visa, Mastercard, American Express and E-check.
When your stucco or plastering job needs to be perfect, use One Stop Plastering!
Hire us for stucco or plastering in San Francisco, Oakland, Marin, the East Bay and beyond!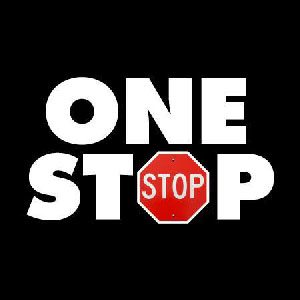 Subscribe Now!
We will never share your email address with anyone.  One Stop Plastering sends out monthly newsletters showcasing our work and keeping subscribers updated with important news.